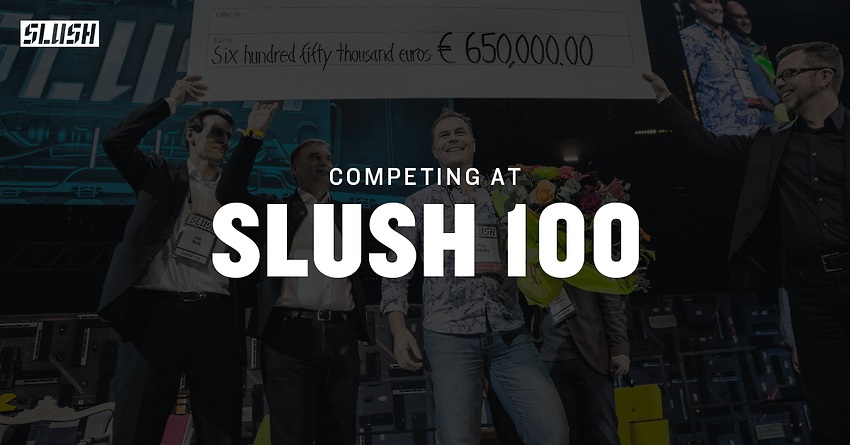 The coming week is full of excitement. We were selected to the SLUSH 100 pitching competition making it into the top 6% of all the attending start-ups. How cool is that! Flexound is on the Pitching stage at 16:40 on November 30th - come to cheer for us or at elast keep your thumbs up!
We are also a SLUSH Music Showcase company presenting our unique technology for the top music decision makers. Flexound's turn is in room #203 at 10:21 on Thursday December 1st.
You also have a chance to test our products and product prototypes at SLUSH on both days. Besides Taikofon Therapy FeelSound Player and and chair integrated Flexound Xperience module, we are introducing for the first time ever our new Flexound HUMU Smart Cushion. This is your chance to be among the very first ones to touch the new sound of the music!
On Wednesday 30th we have a partner stand at SLUSH Music at the Cable Factory.
On Thursday Dec 1st you find us at the Booth C14 in the middle of the SLUSH Demo Hall at SLUSH main venue.
Do come to say hi and start feeling the music. If you leave your contact information OR order our newsletter, you have a chance to win your own Flexound HUMU Smart Cushion - the winner takes it all!
Flexound has already had a successful season in the start-up boxing ring. We received a silver medal in the KasvuOpen (GrowthOpen) in October, won the Helsinki region KasvuOpen in June and got marvellous reception in Shanghai at the Finland Tech Roadshow and the SLUSH Shanghai.
Business is not about competitions or about piching, but the events we took part into gave us great xperiences, contacts, business and investor leads, excellent coaching, prizes, exposure and publicity. And it is so much fun the spread the word about the amazing Flexound Xperience.
Why would you only listen to music if you can also feel it?
❤
Team Flexound